Since 1986
Still Going Strong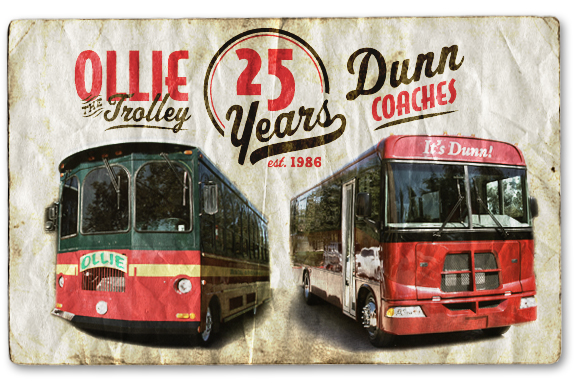 The Dunn Transportation story dates back two decades, to the first time Ollie the Trolley rolled down the streets on Scottsdale. Now a Valley institution, Ollie has brought smiles to hundreds of thousands of passengers. There's nothing like a trolley ride: From the nostalgic feel to the friendly operator, you'll grin like you're in a Norman Rockwell painting.
Speaking of smiling, you're entire group will feel spoiled beyond compare on a Dunn Transportation luxury coach. The flat-panel TV, the roomy seating … everything about this ride says first class.
That's Dunn Transportation for you … we get you there they way you want to arrive.